We have what you need
Looking for the perfect job?
Are you looking for a stimulating job and would like to be part of a dynamic team offering challenges and opportunities for advancement? Action 500 is looking for candidates to fill various full-time and part-time positions. If you feel like you have what it takes to be part of the Action 500 team, apply now. We offer continuing formation and advancement opportunities.
The skills sought?
Do you have what it takes?
Are you the type who:
Enjoys communicating with the public and working in a team. If so, this job is for you.
The advantages of working for us:
Be part of a stimulating and professional environment. Progressive compensation program. Increased overtime. Paid break. Corporate event, group RRSP, Casual dress.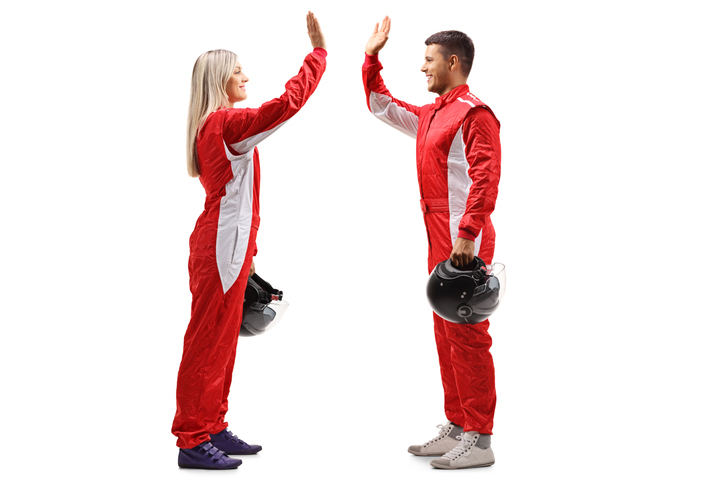 A500 Montreal and Dorval
Customer service
How about welcoming our customers as a receptionist or managing a race track as a track marshal, or refereeing a paintball game or even being an escape game master? You have energy, you like customer service and fun then this job is for you. No experience is required and you will receive all the necessary training. The coolest job in town is at Action 500, apply now!
A500 Montreal and Dorval
Mechanical job
Do you want to take on challenges, are you meticulous and are you interested in manual work? We are looking for maintenance workers for our new electric karts. In addition to working in a green environment with no gas emissions, all equipment is provided and no experience is required.
A500 Dorval
Sales
Does the field of fun, events and customer service motivate you? How about planning bachelor or bachelorette parties, corporate events or even children's parties? Action 500 organizes more than 3,000 groups per year and we are looking for a sales agent at the call center. No experience required.
A500 Montreal and Dorval
Management Position
Are you looking for a management position as a manager or assistant manager? Do you have a talent for attracting, mobilizing and developing staff? If you are looking for a stimulating job in an environment that promotes growth, we have what you need. In addition to giving you the necessary training, we will ensure your development as a future leader in entertainment.